In this blog, we will be seeing how we can create Dynamic Title in Power BI.  
 Step 01: 
I have created a Clustered Column Chart which is showing Total Sales by Month and Year Slicer using random data as shown below.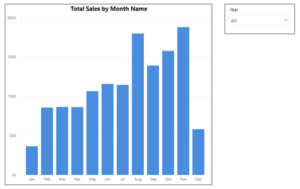 Step 02: 
Now, create a DAX –
Dynamic Title = "Total Sales for" & SELECTEDVALUE('Date'[Year], "All Months") 
SELECTEDVALUE-
Returns the value when the context for columnName has been filtered down to one distinct value only. Otherwise returns the alternate result. 
SYNTAX- 
SELECTEDVALUE(<columnName>[, <alternateResult>]) 
Step 03: 
Select the Clustered Column Chart. Go to the General in Format Pane. In that select Conditional Formatting in Title as shown below.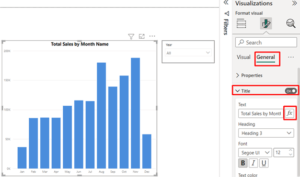 Step 04: 
Then, the below pop-up screen will appear. Select the DAX which we have created and click on OK as shown below.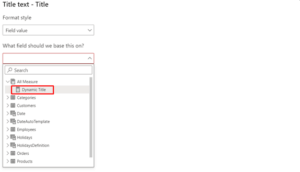 Result
Now, we are ready to use the Dynamic Title i.e., when we select the Year e.g., 2021. Then the title of the Clustered Column Chart will work according to the Dynamic Title DAX we have created as shown below.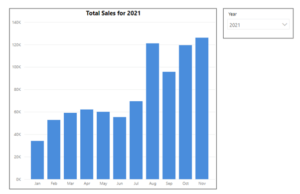 MITISHA SONI
DATA ANALYST
ADDEND ANALYTICS