Hi everyone, I hope you all are doing good!
This blog is all about how we can dynamically set the start & end date for date table.
We can achieve this amazing thing by simply performing three steps-
Click on New Source, from there select Blank Query.
Now, we require to create a list and select max date from a selected table's date column.
As we are done with the max date, we head towards getting the year end date of the selected max date-
This is the final step, click on the date table's source option from Applied Steps section and from there replace the manually inserted end year date with this newly created function.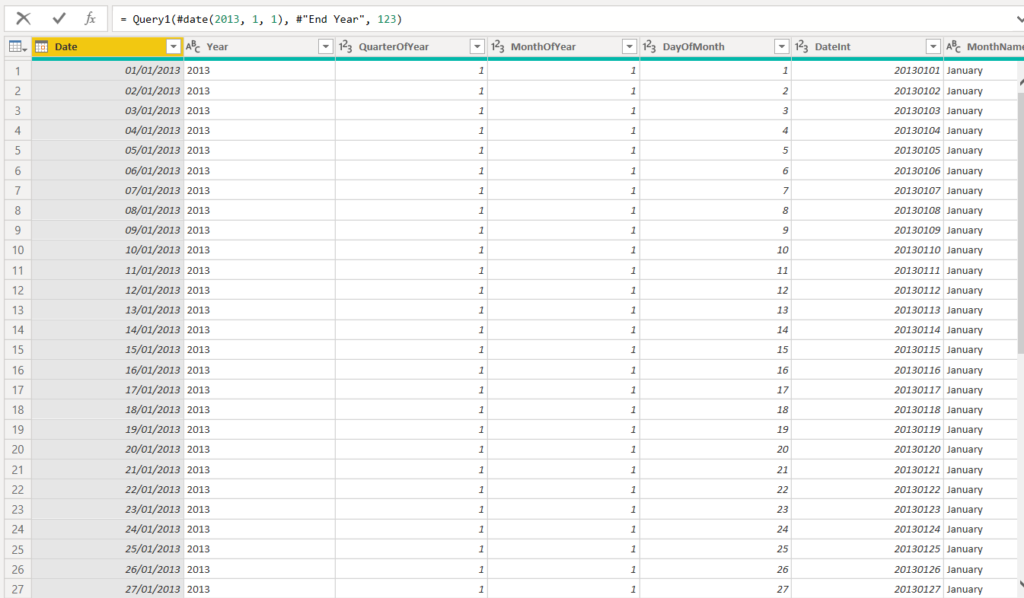 As we have completed the above steps, we can take a seat back and enjoy the date table's end date getting update dynamically. I hope you guys find this blog useful. Thanks.
Addend Analytics is a Microsoft Power BI-partner based in Mumbai, India. Apart from being authorized for Power BI implementations, Addend has successfully executed Power BI projects for 100+ clients across sectors like financial services, Banking, Insurance, Retail, Sales, Manufacturing, Real estate, Logistics, and Healthcare in countries like the US, Europe, Australia, and India. Companies partnering with us save their valuable time and efforts of searching and managing resources while saving hugely on the development costs and hence, most small, and medium enterprises in North America prefer Addend to be their Power BI implementation partner. Get a free consultation now by emailing us at kamal.sharma@addendanalytics.com.  
Rajeshwari Sharma   
Senior Data Analyst  
Addend Analytics