Build complex Apps faster with our expertise in Low Code Microsoft Power Apps with Addend Analytics!!!
Key Points in Microsoft Power Apps
Microsoft Power Apps is a platform that provides an application development environment that enables you to build custom apps with low code to accommodate your business needs. These apps can power workflow capabilities to help automate your business processes.
The apps you build can easily connect to your business data via the Common Data Service (CDS) platform and various online and on-premise data sources such as Microsoft SharePoint, Excel, Microsoft 365, Dynamics 365 and SQL Server.
Forrester has recently recognised Microsoft Power Apps as a leader in The Forrester Wave Low Code Development Platforms and rated it the strongest on strategy.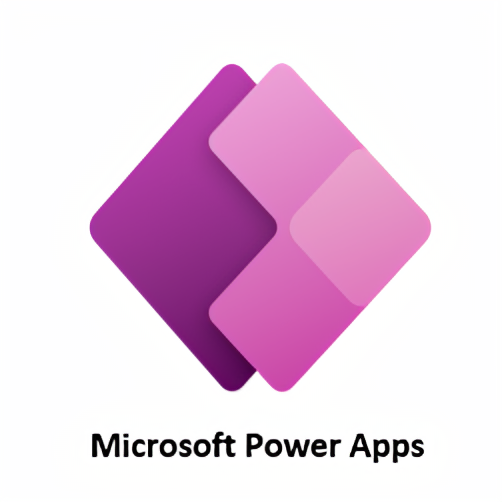 Canvas Apps begin with your User Experience, using the potential of a blank canvas to create a highly customised interface. Canvas Apps are online, smartphone, and tablet applications that generate business data utilising a variety of mobile devices while following specific business procedures. You can drag and drop fields onto the canvas and create new fields on the Common Data Service (CDS) that are then visible in Microsoft Dynamics 365 using the simple User Interface. Another important feature of Canvas Apps is the ability to generate Excel-like expressions for logic and data manipulation. Canvas Apps can also be created from the ground up, integrating data from a range of Microsoft and third-party sources. Once your app is ready to be shared, you may share it so that users can run it in a browser or on a mobile device, or you can embed it so that users can use SharePoint, Power BI, or Microsoft Teams to execute it.
You're probably already familiar with the PowerApps platform and Model-driven Apps if you're familiar with the Microsoft Dynamics 365 platform. You can automatically produce a model-driven app from your company data and processes if you don't need a bespoke design and your data is in Common Data Service for Apps. Model-driven Apps use the new Unified Interface client, which has a responsive, accessible design that works in all browsers and on all mobile and tablet devices. This App type consists of a variety of components like as dashboards, forms, views, charts, and business processes, all of which work together to create a fantastic User Experience. Model Driven Apps can also model forms, views, and other components, these are known as hubs within the Microsoft Dynamics 365 platform.
Power Apps for Dynamics 365
Addend Analytics'
Power Apps Consultants can help you to empower your Dynamics 365 users to design powerful, code-free apps with Power Apps!  
Point & Click Design Tools
There has never been a better moment to incorporate apps into your business plan. Power Apps is your company's Microsoft-powered app design solution. End users of all levels can use Power Apps to increase productivity and growth in their businesses by creating low-code apps that reduce production costs and incorporate in-house knowledge into your company's tech solutions.
Build your Own AI App Solutions with Power Apps
Addend's experts will recommend you Microsoft Power Apps's AI Builder, which is a low code artificial intelligence platform that supports all three pillars of the Power Platform composed of Power BI, PowerApps, and Microsoft Flow. Power Apps is quickly becoming the instrument that bridges the gap between end users and the increasingly complex world of business technology as a simple point-and-click solution built on templates and own data. End users can effortlessly apply AI to their business apps using Power Apps and tools like AI Builder for Power Platform, which eliminates the requirement for deep training.
Many firms have a variety of solutions supporting their operation, with data housed in many locations. This has its own set of challenges in terms of administration and getting all of that data to function in harmony all of the time can be challenging! The connectors are what make PowerApps so appealing. There are over 230 of them in Microsoft PowerApps, and the number is expanding every day! SAP, Oracle, Salesforce, Dropbox, and Smartsheet are just a few examples, and you can use them all without writing any code!
Increased business process efficiencies
* Forrester Consulting, "The Total Economic Impact of Power Apps and Power Automate", Microsoft commissioned report, June 2018
3 Ways Power Apps Will Drive Business Growth
Microsoft Power Apps Video: Addend Analytics
Microsoft Power Apps overview.
Why partner with Addend Analytics to leverage Power Apps?
Gartner® recognizes Microsoft as a Leader for the fourteenth consecutive year in the 2021 Gartner Magic Quadrant™ for Analytics and Business Intelligence Platforms. 
Acknowledged as a Leader in the 2020 Gartner Magic Quadrant for Enterprise Low-Code Application Platforms, Microsoft makes app development accessible to everyone.
Microsoft Power Apps FAQs
What is Addend Analytics' expertise?
Addend Analytics is a Microsoft Gold Partner based in Mumbai, India and a branch office in U.S. and we have successfully implemented 100+ Microsoft Power Apps, Microsoft Power BI and Business Central projects across U.S., Europe, and Australia.
How much does it cost to implement Power Apps project & what are your rates?
This totally depends on your company requirements. Our rates are typically around 45$ per hour for greenfield deployments and it is even lower for the longer projects.
How much time will it take for Power Apps implementation?
Power Apps projects range typically from 30 days to even 6 months! The total cost depends on your company requirements. Email your requirements at kamal.sharma@addendanalytics.com