In Power BI, there are a lot of features available which helps in enhancing the reporting experience. One of those amazing features is "Drill Through". It helps a user to navigate to different pages within the same report.
Let's have a look at, how one can add this feature in a report!
Visualize a page which contains an overview of a set of 'items' that a product company manufactures, and we want to have a look at the detailed information. So, here comes the drill-through feature to our rescue which will enable us to go from one page to another for more detailed information.
But… There is a catch! It will only provide the detailed information for the "Items" that we select for drill-down!

So, let's proceed with its practical implementation…
Let us display a bar chart of total sales amount of items by "Category" as shown below-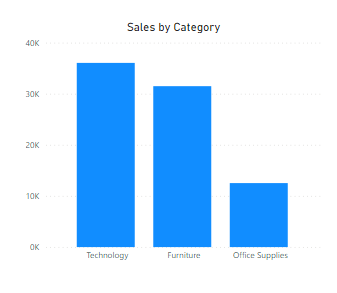 2. Now, we want to have a look at the sales numbers generated through "Subcategories" and for that we will just put the "Category" field into the "Drill-through" option available at the bottom of the Power BI Visualizations pane of another page of the same report, where we have visualized Sales Amount of "Subcategories". This can either be a Chart or a Matrix or anything.
Let me break this process…
Step-1: Create a matrix and select it-
Step-2: Go at the bottom of the Visualizations pane and reach to "Drill through" option-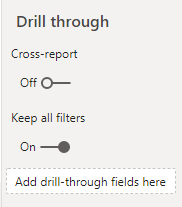 Step-3: Drag "Category" from the Fields pane, and drop here at the field-box.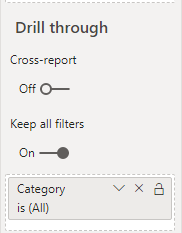 3. Once we have done that, we can go back to the main page where our "Sales amount by Category" is displayed. Doing a right click on the of the category names, and this will provide a drill through option. As we click on it, this will be redirecting to the secondary page where "Sales amount by Subcategory" has been visualized.
This small yet appealing feature can make your report alluring to the reporting end users. Such dynamic reports are easy to interpret the data and get the detailed insights easily with simple clicks.
This is how we can have a detailed explanation page in our report available on other page with just a click away.
I hope your purpose must have been solved now.
Thank you for reading.
Rajeshwari Sharma 
Data Analyst 
Addend Analytics